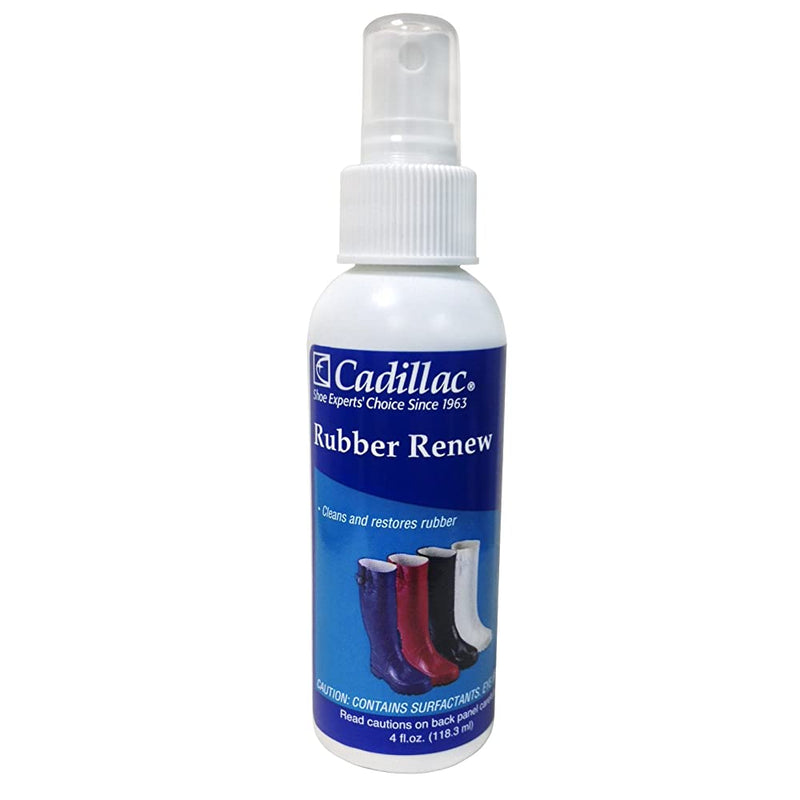 Cadillac Shoe Products
4 oz Rubber Renew
Cadillac Rubber Renew
HIGH PERFORMANCE RUBBER PROTECTANT AND CONDITIONER: Cadillac Rubber Renew protects and conditions your favorite rubber, plastic, neoprene, or vinyl boots and accessories.
WAX FREE FORMULA: Cadillac Rubber Renew's special wax free formula removes surface dirt, provides water resistance, and restores original shine, all without leaving any waxy residue.
REMOVES AND PREVENTS BLOOMING: Blooming occurs when insoluble particles in rubber come to the surface, resulting in a white powdery residue. Cadillac Rubber Renew's special formula targets these particles, removing them from the surface and preventing future blooming.
ENHANCES COLOR AND RESTORES SHINE: Cadillac Rubber Renew is great for restoring old rubber boots and other items to their original color and shine. With regular use, your boots will continue to look like new.
MADE IN THE USA: Cadillac is proud to produce all Cadillac Rubber Renew in the United States of America.