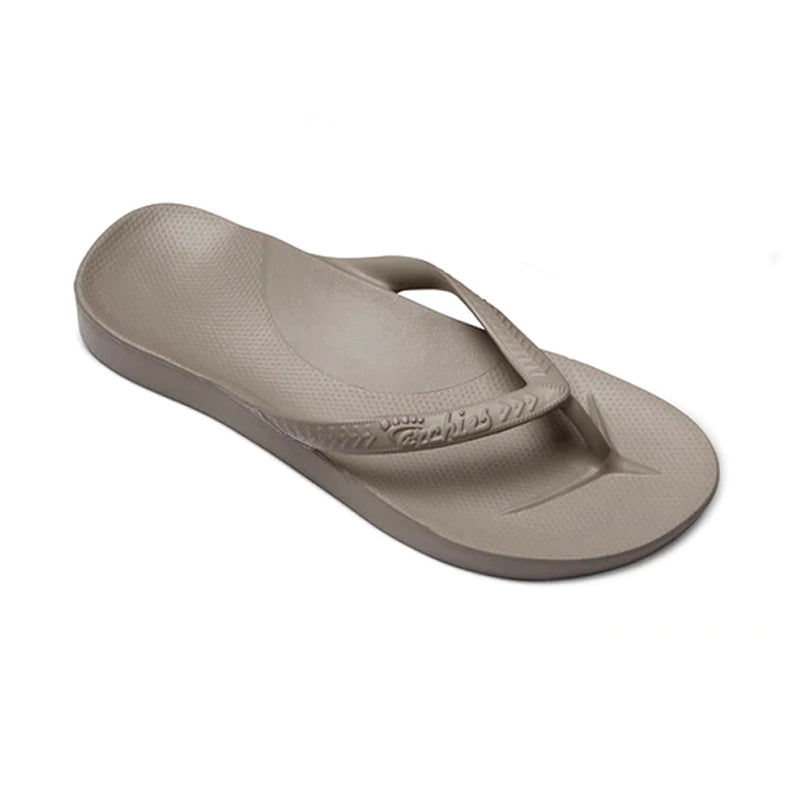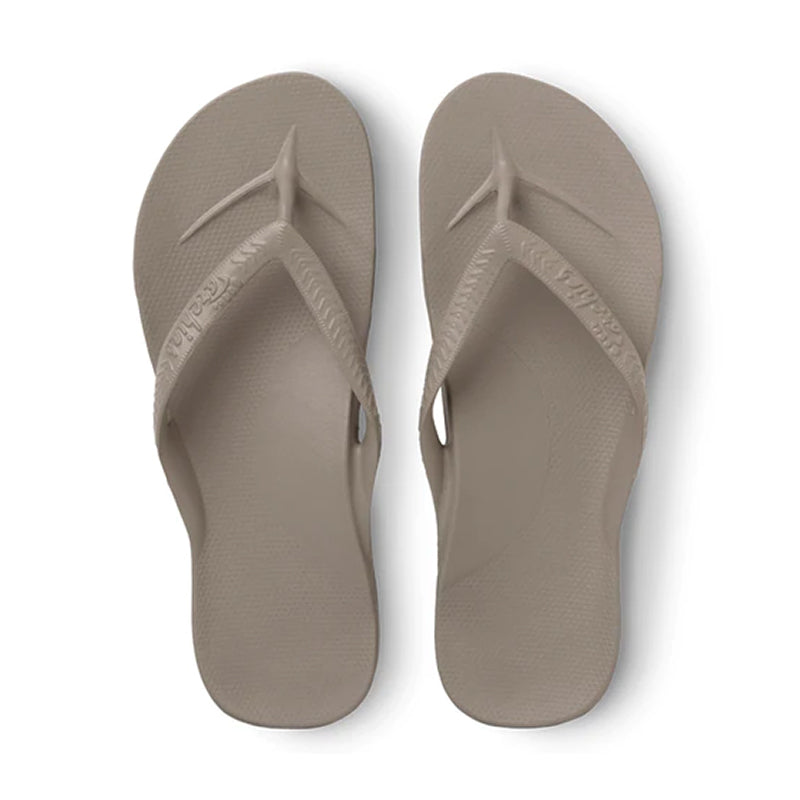 Archies
Women's Arch Support Flip Flop Taupe
Women's Archies Arch Support Flip Flop - Taupe
Archies Arch Support Thongs look just like 'normal' thongs, yet provide the same amount of support of a typical orthotic, providing comfort never before seen in a regular pair of thongs.
By addressing many of the issues associated with 'regular' thongs Archies has re-defined what your pair of thongs ought to be!
A pair of arch support thongs so comfy and supportive, you'll never want to take them off your feet!
DETAILS:
Almost 1 inch of orthotic support encourages optimal foot posture aiding whole body alignment.

Our specialized closed cell foam material is formulated to mold to your foot.

Our ultra-strong one-piece design makes the flip flops virtually indestructible.

Tight Strap = No Toe-Clawing: Your toes don't have to grip to keep your flip flops on, allowing you to walk all day without overusing muscles and tendons in the feet.